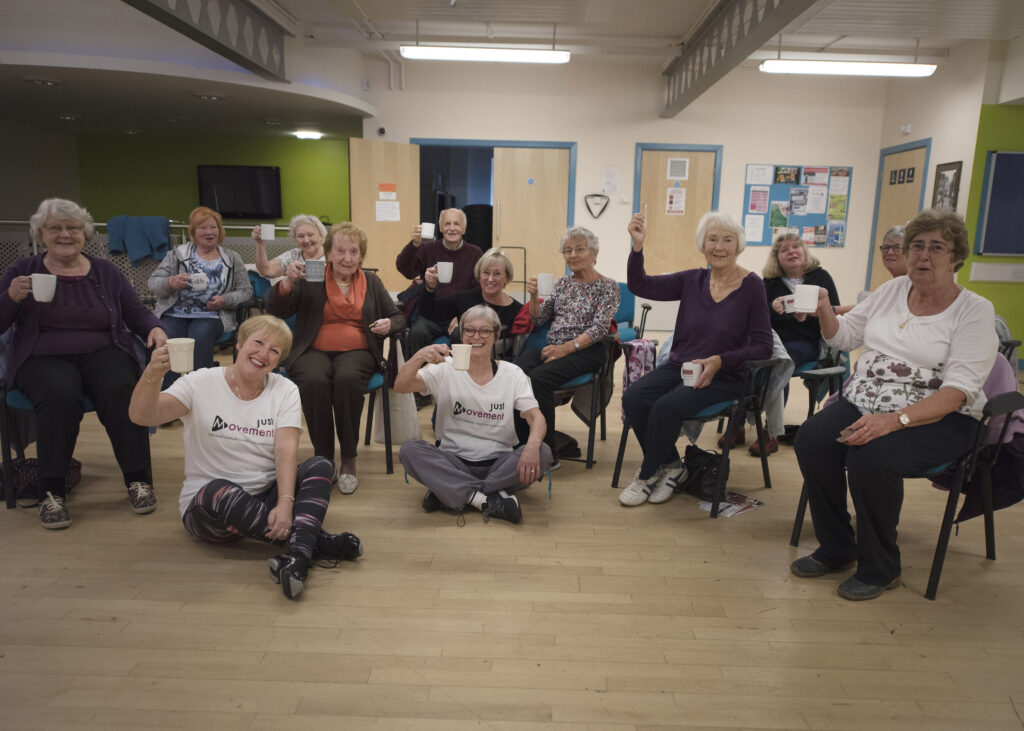 Just happy, just healthy, just movement
We are a team of practitioners in Huddersfield offering tailored chair-based exercise programmes.
Helping people get moving is our primary goal, but we offer a unique approach to exercise classes, bringing fun, social, and lots of laughs to our sessions.
We help people feel good
Our specialist chair-based classes are provided by our friendly and welcoming team. The dance routines are easy-to-follow, helping people to get moving, feel good and meet new people.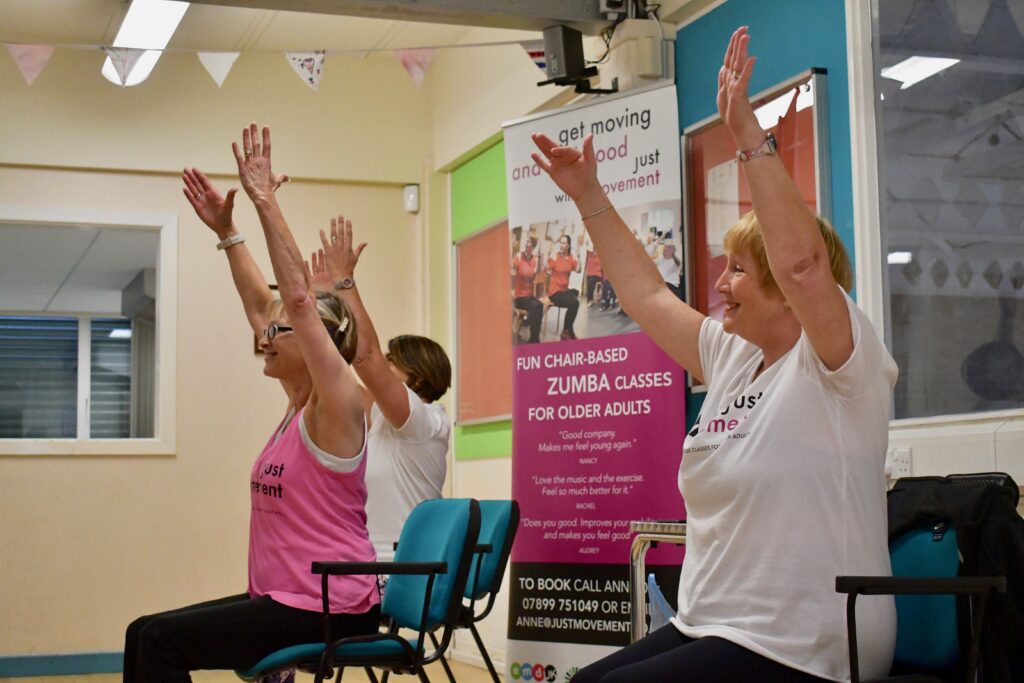 Want a class near you?
We're looking to add more classes
We already provide a number of classes throughout the Holmfirth and Huddersfield areas, through community-led groups as well as private organisations.
We would be delighted to discuss any opportunities, please get in touch to find out more.